This post is also available in:

Svenska
Build muscle and burn fat with EMS
WONDER PRESTIGE - AESTHETIC BODYBUILDING
By far the market's STRONGEST EMS training. Treats 6 areas (12 points) simultaneously. 52,000 contractions at each point. This machine also works for you with a BMI well over 30. Wonder builds muscle for real. Wonder prestige has programs for burning fat, building muscle, reducing cellulite, rehab training, "SPA", muscle toning, pelvic floor training . We recommend training twice a week, but many people choose to train once a week. When purchasing a course or clip card, a nutrition program is also included.
FOR THOSE WHO HAVE NOT YET TRIED EMS TRAINING, WE OFFER YOU YOUR FIRST TRAINING SESSION WITH A 50% DISCOUNT!
We want you who have not yet tried Wonder EMS training to have the chance to experience what a session feels like. Welcome to book your first training at a special price of SEK 1,500! We also offer a body scan and analysis with the ultra-modern InBody 970 (value SEK 495). In total, you save SEK 1,995!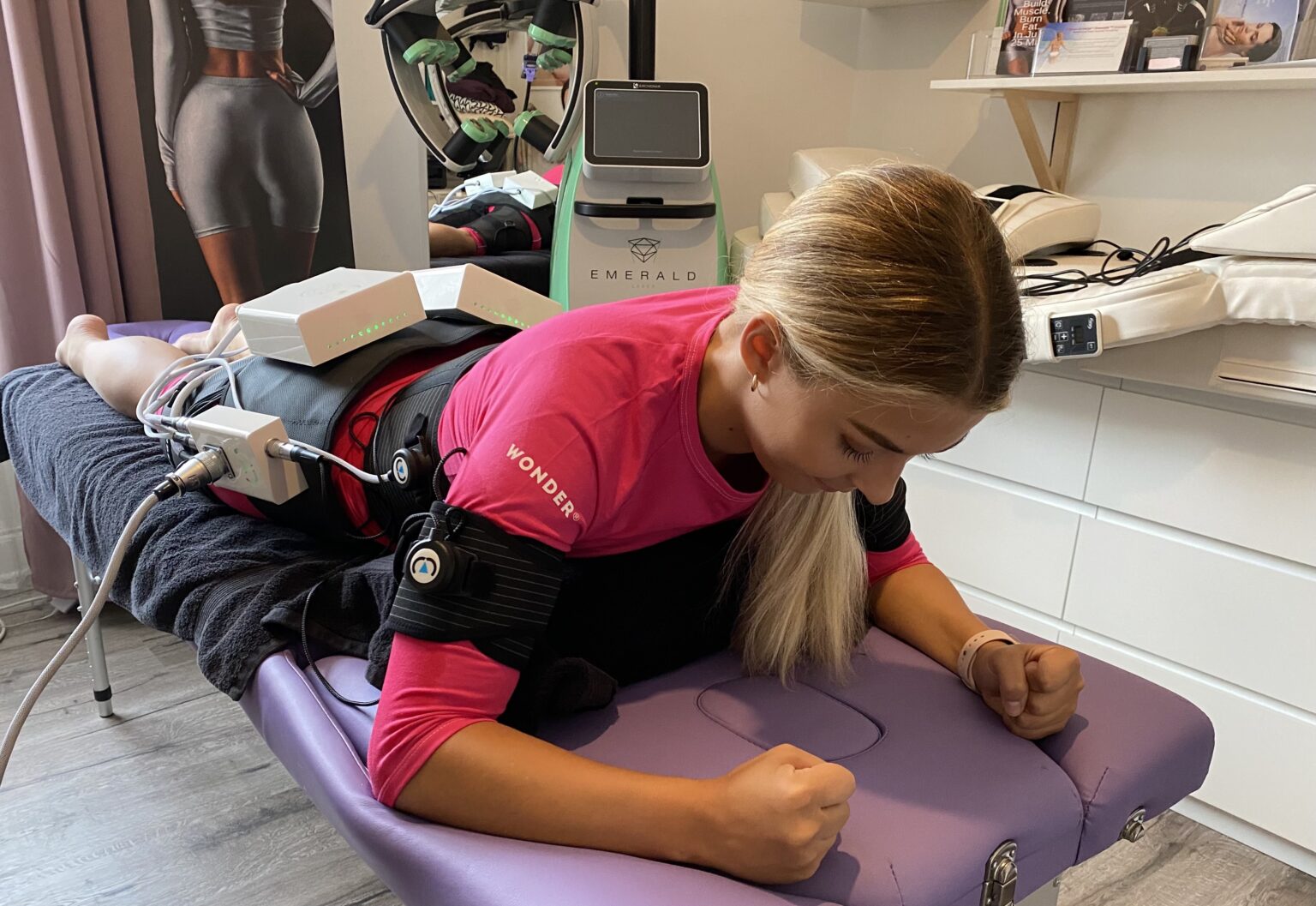 For whom are theese treatments suitable?
There are a number of conditions where EM treatment is excluded.
This includes;
* You who have a pacemaker
* During pregnancy
* You who have had a heart attack or have a weak heart
* You who have some form of metal implant (Titanium works well though)
* You who have other types of medical implants
* You who have had a stroke
* You who have, or have had surgery for brain damage
* You who do not feel physically healthy
Note! These treatments and machines are not to be confused with various Tens belts etc available on the market.
Aestathic bodybuilding and EMS-training can be paid with your wellness contribution via Epassi! The receipt also applies to Benify!
This post is also available in:

Svenska