This post is also available in:

Svenska
FOR A LIMITED TIME WE ARE OFFERING A FEW NEW CUSTOMERS TO TRY
PELVIC FLOOR TRAINING AGAINST INCONTINENCE
RIGHT NOW! SEK 999 (ord. SEK 2990)*
*THE OFFER APPLIES TO A LIMITED NUMBER OF PLACES SEE FORM BELOW
UNIQUE TREATMENT FOR YOU WHO:
HAVING PROBLEMS WITH INCONTINENCE
AS WELL AS URGE INCONTINENCE
ALSO REDUCES INTESTINAL LEAKAGE
NEED REHAB AFTER CHILDBIRTH
PREVENTS UTERINE PROLAPSE
PREVENTS PROSTATE PROBLEMS
PREVENTS PROSTATE PROBLEMS
ALSO HELPS SOME WITH PAIN
SUCH AS VESTIBULITIS AND CPPP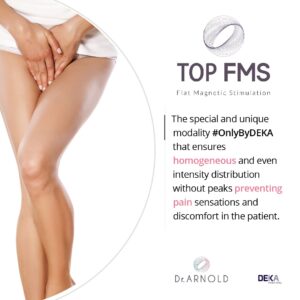 NO Surgery
NO Pain
NO Recovery Time
NO Negative side effects
YOU ARE FULLY CLOTHED DURING THE TREATMENT
AT YOUR CONSULTATION YOU WILL MEET OUR SPECIALIST. YOU WILL GO THROUGH EXACTLY YOUR PROBLEMS AND YOU WILL GET TO TRY A TREATMENT.
THE DR ARNOLD CHAIR IS MEDICALLY CE APPROVED AND WORKS WITH SO-CALLED TOP FMS TECHNOLOGY WHICH TRAINS YOUR PELVIC FLOOR. IT IS THE MOST VERSATILE EMS CHAIR ON THE MARKET WITH 4 DIFFERENT PULSES AND CUSTOMIZABLE PROGRAMS. DR ARNOLD HAS BEEN USED FOR MANY YEARS AND SHOWN ITS EFFECTIVENESS IN MULTIPLE MEDICAL STUDIES. DEVELOPED AND MANUFACTURED BY THE ITALIAN MEDICINE TECH COMPANY DEKA WHICH GUARANTEES VERY HIGH SAFETY AND HIGH-QUALITY RESULTS!
A warm welcome with your application!
If you have any questions about how to apply, text or WhatsApp no. 0790-202063.
Regards The team at A Beauty Light
Our clinic is located on Pålsundsbacken in Hornstull/Södermalm Stockholm.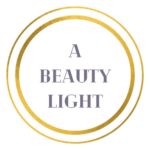 NOTE - DON'T FORGET TO CLICK SEND!
BONUS - Right now we offer a 20% discount when purchasing a course
This post is also available in:

Svenska