This post is also available in:

Svenska
LASER HAIR REMOVAL STOCKHOLM
Laser Hair Removal - Everything You Want To Know
There are many questions about laser hair removal and here we try to answer them all! Can not find what you are looking for? Feel free to contact us for further questions!
We at A Beauty Light work with GENUINE lasers for hair removal and are located in Stockholm, Södermalm.  We have both a crystal-based Alexandrite laser, DEKA Motus AX with both Moveotechnique and traditional technique, as well as a Triple Diode laser equipped with all three wavelengths Alexandrite 755nm Diode 808 nm and Yag 1064 nm in the same handset. They give you the best results and are also equipped with super cooling for a basically painless treatment. We have very favorable prices, feel free to compare!
-Have you tried laser before and not been satisfied? Then you may have tried IPL and not REAL LASER! For some, even a diode laser is not enough to get rid of the hair. If you have persistent hair growth or hormonal problems, choose Alexandrite lasers. If you want the most effective laser, you should choose the crystal-based Alexandrite laser. Assuming you meet the requirements for what can be removed by laser and you have  done many treatments and did not get a good result, you should change the type of laser or choose a new therapist. Either the clinic doesn't have a good laser, or they don't have a laser type that suits you, or they don't know how to use their machines, or they aren't thorough and don't spend the time needed to get a good result. CHANGE CLINIC! To find out if laser is right for you, read all our information below and feel free to book a free consultation. Something that is very important to know is that after they have achieved the desired effect, many people need to maintain their results with 1-2 treatments per year, while some manage for many years before they need a "TochUp".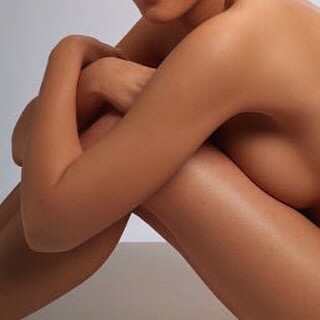 This post is also available in:

Svenska